Why Knot
Our Story…
My wife Irina and I thought of 'Knot' on an 18 hour train ride across Central Europe in the summer of 2010. We had the time to stop and reflect on life, and we decided that we wanted to see our friends and family more and create something meaningful.
Starting a business became our obsession.
My day job at the time involved a lot of travelling. I would often eat on the go, and consequently ate many pretzels. We thought that London deserved its own unique 'soft' version. We wanted our pretzels to be indulgent, yet natural, the best there could be. My wife and I spent a year fine-tuning the recipe on our kitchen table.
We have a passion for coffee and thought it made sense to pair some exceptional coffee beans to our baking to create a perfect offering. We hoped others might agree.
We opened a stall on Market Place in Kingston upon Thames in 2011. On our first day we sold a few. The next day we sold more. We thought we might be onto something. We put together a business plan and went to see the bank opposite to borrow some money. They gave us some, alas not enough, but together with some from friends and family we had what we needed to open our first 'grown up' kiosk in Clapham Junction in 2012.
And so the story continues…
Vincent X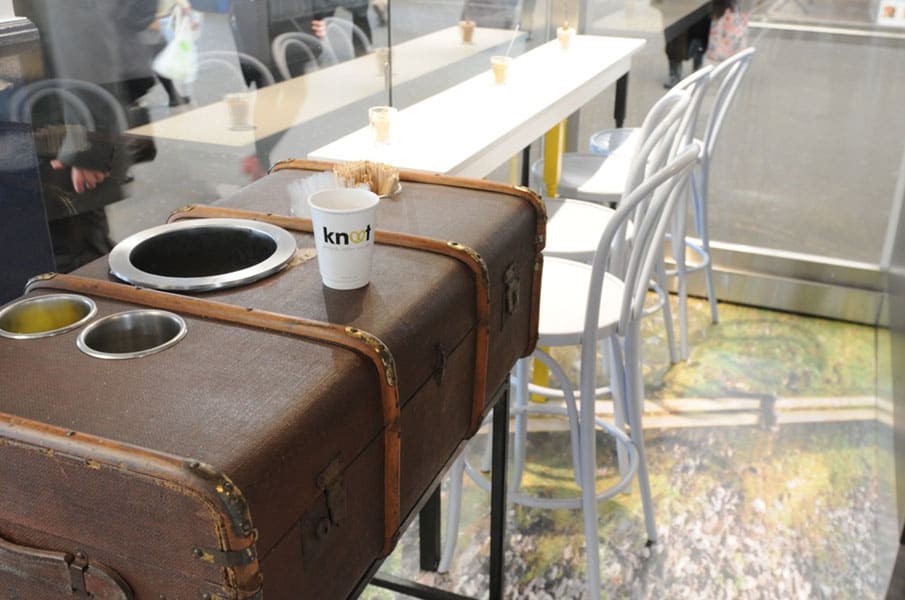 What Knot
Our Pretzels
Our delicious soft pretzels are handmade in South London using 100 % natural ingredients. We follow an age old artisan bread making method that allows the key ingredients of butter, honey and organic Shipton Mill flour to create the unique texture and flavour we love. It takes 22 hours to make every pretzel. We don't rush this – this is the time you never see, but we hope you can taste it. We take our time, not yours (naturally).
Our Coffee
Our delicious coffee is directly traded and hand roasted in small batches in East London. We spend time (lots of it) improving our methods so you can enjoy a crafted latte, flat white, espresso or single origin filter. We think you'll notice the difference.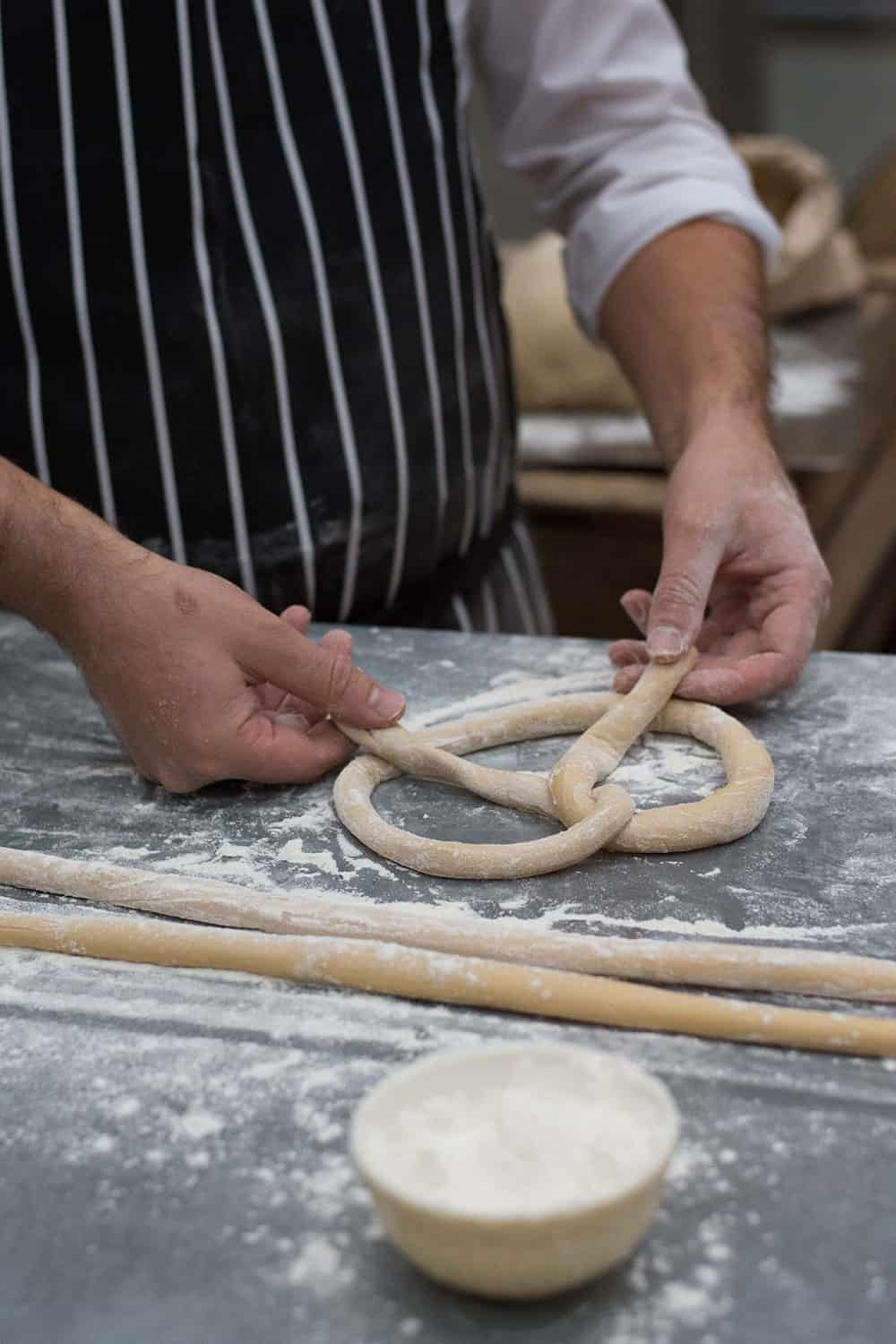 Where Knot
Unit 3, Southern Ticket Hall, Stratford Underground Station, Station Street, London E15 1DE
0783 147046 Google Map
Adjacent to platform 7, Victoria Station, SW1 V1JT
0203 583 3313 Google Map
Underpass, Vauxhall Station, SW8 1SS
0208 616 3373 Google Map
Unit in Booking Hall, Richmond station, TW9 2NA
0203 4894 800 Google Map
Victoria Station
Adjacent to platform 7
London Victoria Station, SW1 V1JT
Tel: 0203 583 3313
Richmond Station
Unit in Booking Hall, Richmond station,
Kew Road, Richmond, TW9 2NA
Tel: 0203 4894 800
Vauxhall Station
Underpass, Vauxhall Station,
South Lambeth Road, London, SW8 1SS
Tel: 0208 616 3373
Stratford Station
Unit 3, Southern Ticket Hall,
Stratford Underground Station,
Station Street, London E15 1DE
"If you want an authentic small little coffee shop, I recommend going there. I love the fresh bakery stuff and always amazing staff here. Not like other coffee shops which are generic. Give this place a try.. you'll be amazed."
Ben Yuksel
"I stop every day on my way to work, to get my cup of absolutely the best coffee ever. The pretzels are so tasty. Love the staff they are fantastic, and fun too with the daily quiz. Makes such a nice start to my day."
Elera Mcintosh
"I love this place, the team it's just amazing! Always happy and cheerful. Every time I go there they just have this cool vibe capable to erase all the sw railway frustrations. Also they make excellent coffee and the pretzels are yum"
Mariela Villamediana
Love us? Hate us? Tell us!
Had an idea for a pretzel or a thought for a coffee?
We are looking for other neighbourhoods, what's yours like?
Drop us a line to hearknot@knot-pretzels.com or Talk to us here: